Sai Vichaar
---
July 30, 1998
Volume 1, Issue 10

---

1.Feature of the Week: Patience
2.Religions of the World, Part VI
3.Experiences of Devotees
4.Devotees Say
5.From the Editor's Keyboard
6.Subscribe to Sai Vichaar
7.Disclaimer

---
From the Editor's Keyboard...
Thanks to Babita Lakhanpal ji for sharing with us the wonderful miracle of Sadguru Sainath. The best of rational thinking still falls short of an acceptable explanation for the incidents that only faith can explain. Even a casual acknowledgment of His miracles will bring in that faith in one's life, and a careful analysis will only increase it.
We received a mail from Vivek Jhingran that read " Jai Sai Ram. Thank you very much for including me in your weekly letter. I feel content after reading the feature of the week, and Sai Devotees experiences. I want to know how and where can I put up my queries and questions and who will answer those queries. I would be grateful to u if I could get this information as soon as possible." The main advantage of a global forum dedicated to the teachings and philosophy of Sainath is the availability of such means where one can share and learn. No single source can completely expound the teachings of Sai Baba. It is in this context that interested devotees are encouraged to participate by posting their opinions, questions, comments, and experiences, and know from one another. Specific questions related to the philosophy of Sai Baba of Shirdi are always welcome and can be directed to the web site organizer. Every attempt will be made to address those questions.
We hope that you will take a minute to visit our Guru Poornima celebrations section and please be reminded of the essay writing activity . We sincerely appreciate essay contributions in every group and we hope that by His grace, our attempts will be blessed. May Sai bless you all.
Humbly yours,
The Editor
---
Disclaimer
Sai Vichaar is devoted to the philosophy and teachings of Shri Sadguru Sai Baba of Shirdi, and will take every measure to avoid topics or themes contradicting the same.
Sai Vichaar team or the Shirdi Sai Baba web site organization is not responsible for the opinions expressed by individual contributors.


Back to Menu
Feature of the week:
Patience
Sai Baba demanded dakshina (the term given to money or other material offered to the Guru by the disciple). It is known that He did not ask for it from everyone that visited Him. His demands did not seem to conform to a particular pattern; neither did He receive it from everyone who wanted to offer. It was as if a divine predisposition dictated the matter of asking and receiving dakshina. Sai Satcharitha reveals several incidents where Sainath had asked specific amounts of money from those who visited Him only to be confirmed later that the dealings existed beyond the knowledge of the giver.
On a metaphorical note, Sai Baba always insisted on two pice as dakshina to be given to Him by His followers. Faith and patience are considered as those two pice that this saint God wanted from His children. Patience is realized as a universal virtue that needs no explanation. However, patience that Sainath wants from His devotees is unique. Sri B. Hanumantha Rao, a blessed devotee of Sadguru Sainath and the writer of a telugu work titled "Sai Anusaranamu" expounds this principle as follows.."the patience a devotee must possess should be similar to the one that a war horse exhibits in a battle field. Amid the deafening sounds of cannons, lingering death knell, chaos, and cacophony, the horse bears the weight of its rider and surges forward without any fear for his life. This is a patience coupled with valor and enthusiasm. This is the patience that Baba wants His children to exhibit." A passive act of waiting because of lack of alternatives may not be construed as patience that Sainath demands from His followers. Patience has to be an active phase of courage, hope, and enthusiasm that arise out of one's surrender to His predisposition. Such a patience will reap a rich harvest, material and spiritual.


Back to Menu
---
(Contributed by Mr. Somalingam, Christchurch, Newzealand)
Buddhism
Sikhism
The Sikh religion was found in the 15th century by a teacher, or guru, called Nanak. It combines beliefs from both the Muslim and Hindu faiths, with its own distinctive principles. The scriptures of Sikhism are called the Guru Granth Sahib. Sikh children attend a coming of age ceremony that initiates them into the Khalsa, the community of the pure. All boys take the name of Singh (lion) and the young women of Kaur (princess). Orthodox Sikh men have to have long hair and beards (kesh), carry a comb (kangha) and a sabre (kirpan), to wear shorts (kacha) and a bangle (kara). The Sikhs regard themselves as warriors. The word 'Sikh' in the Punjabi language means 'disciple', Sikhs are the disciples of God who follow the writings and teachings of the Ten Sikh Gurus. The wisdom of these teachings in Sri Guru Granth Sahib is practical and universal in their appeal to all humankind. A Sikh faithfully believes in: (i) One Immortal Being, (ii) Ten Gurus, from Guru Nanak Dev to Guru Gobind Singh, (iii) The Guru Granth Sahib, (iv) The utterances and teachings of the ten Gurus and, (v) the baptism bequeathed by the tenth Guru.
Philosophy and Beliefs
Sikhs believe in the existence of one God for all humankind. They also believe that the soul goes through cycles of births and deaths before it reaches the human form and the goal of our life is to lead an exemplary existence so that one may merge with God. Sikhs should remember God always and practice living a virtuous life as laid out in the Guru Granth Sahib.
Sikhism also believes that the true path to achieving salvation does not require renunciation of the world or celibacy, but living the life of a householder and avoiding worldly temptation and sins. In fact, Sikhism condemns such rituals as fasting, visiting places of pilgrimage, superstitions, and idol worship. Sikhism preaches that people of different races, religions, or sex are all equal in the eyes of God. Sikhism also teaches the full equality of men and women.
Faith and Practices
Guru Nanak founded the Sikh religion. Guru Nanak was born in 1469. He preached a message of love and understanding. Guru Nanak passed on his leadership of the Sikhs and his enlightened spirit to nine successive Gurus. The last of the living Gurus, Guru Gobind Singh died in 1708. Guru Gobind Singh established a new voluntary order of Sikhs, the Khalsa fellowship (meaning 'The Pure'), soldier-saints. The Khalsa upheld the highest Sikh virtues and fought many battles to fight injustice and preserve Sikhism. The Khalsa is A Sikh who has undergone the baptism ceremony initiated by Guru Gobind Singh and who follow a Code of Conduct and wear five physical symbols of the brotherhood. One of the more noticeable features is the uncut hair that they cover with a turban.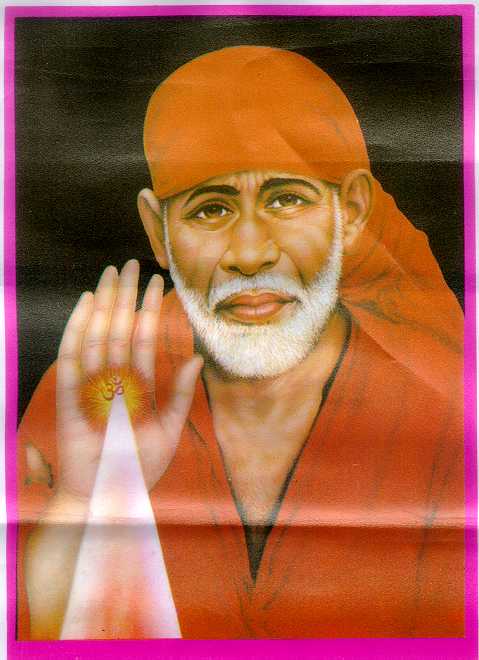 Before his death Guru Gobind Singh appointed his successor as the Sikh Holy Book the Guru Granth Sahib and declared that the Sikhs no longer needed a living Guru. Guru Gobind Singh felt that the wisdom needed by the Sikhs for guidance in their daily lives could be found in the Guru Granth Sahib, the Eternal Guru of the Sikhs. The Guru Granth Sahib is a unique scripture because it is accorded the sole status of being the head of the Sikh religion.
Guru Gobind Singh abolished the priests' system since it was felt that priests were corrupt and egotistic. Sikhs refer to Guru Granth Sahib as the holy shrine, and any Sikh is free to read the Guru Granth Sahib in the Gurdwara (Sikh Temple) or in their home. People of all religions are welcome to the Gurdwara where all people pray together and share a meal as a whole community. The most important religious center for the Sikhs is Harmandir Sahib (The Golden Temple) at Amritsar in Punjab. As the Vatican is to Catholics and Mecca to the Muslims so is The Golden Temple to Sikhs.


Back to Menu
---
Dear devotees,
Thank you for sending me the Sai newsletter. It is a pleasure to read about Baba. I would like to share a wonderful experience with all Sai devotees, which I had actually witnessed in 1996. I had a friend who was polio stricken from birth. In 1994, she met me for the first time and I was deeply saddened to see a young and beautiful girl dragging herself to the computer class. One day I mustered courage to ask her about her condition. She said she was always like that. Next day, I gave her a locket of Saibaba of Shirdi whom I absolutely revered, I asked her to wear it and I remember telling her that He will cure you. I lost all touch with her, once the computer course was over. One day, in JULY 1996, I heard from her and she broke the news that she could walk, run do anything with her legs. I was stunned, I have yet to see such a miracle happen, Baba inspired a doctor in Vellore, circumstances so happened that she went to visit her uncle in UP, India and she ran into this God-sent doctor. The doctor said he would like to operate on her, if the surgery is successful, you'll be able to walk again, otherwise I will amputate your affected leg and replace it with an artificial leg. She agreed and Sai spared her leg, the surgeon straightened her leg, all this may sound unbelievable but I have seen it with my own eyes. She is married now and what I feel is that all these years prior to wearing the locket, why no Doctor had ever suggested or even tried saving her leg? As far as I am concerned , it remains a sheer miracle of modern times. Sai Ram to all, I wanted to share this with all esteemed Bhakts' of OUR LORD SAI BABA OF SHIRDI. Thanks for reading this and please publish it in your next newsletter because it will be read by scores of devotees. Thank You.
Babita Lakhanpal


Back to Menu
---
Sai Ram
I started receiving your news letter a few weeks back, I was spell bound as I was certain that I had not subscribed to it and none of my friends could have done this for me as they did not my email add then. It was a pleasant surprise when in a great dilemma one morning, praying to HIM as I usually do, I opened up mail to see the first issue of the news letter which guided me Through. I must thank you for the wonderful work in organizing this newsletter.
S Karthik
Sydney
Sairam,
Sai Vichaar gives me a refreshing break from work every Thursday. The contents are well composed and informative. Please keep up the good work.
Om Sri Sainathaya Namaha
Sai Prasad
North Carolina, USA.


Back to Menu
---
You may subscribe to receive the newsletter by e-mail.
Back to Menu