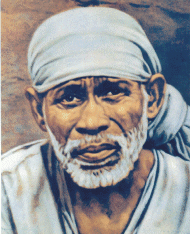 Feature of the week: All Events Occur for a Reason
Among you, how many think the above statement is true? Not very many! But when you seek a genuine response, the most devoted would say "most, if not all, events happen for a reason." Three years ago, I got an opportunity to move to a city 200 miles away. The uncertainties were many. Benefits did not seem to outweigh costs by a significant margin and my work was going to be extremely challenging. But there was one, and I should say only one, good reason to move; we will be closer to a place with a beautiful temple of Sadguru Sri Sai Baba. That consideration alone helped us make the decision.
It has been three years. We visited Baba numerous times despite his abode being 1.5 hours away. In retrospect, we are convinced that all things happen for a reason. Our faith and confidence in Him never wavered. He continues to provide us with what we need, and more, in both spiritual and material sense. Sometimes, we wonder if He did not help us make the decision, we would have been at the previous location with the 'what if' question lingering on our heads.
This three-year example is just that - an example. Many events occurred in our lives which simply testify to His glory. I can recant a number of personal stories and events. It suffices to say that He shows the path. Either we can walk along that path and invest our energies, hearts, and spirits or simply turn away and choose a different road. He will not be offended because we chose to not walk the path He thinks is best for us. Neither does he relish us choosing the path He directs. However, He sure will be happy to notice that we decided to do the right thing for a right cause at the right time. He does not judge us by the path but will pass a judgment - if we ask - on whether or not we are doing the correct thing.
If that sounds a little confusing, it probably is; for, please tell me who has completely understood Him? I probably haven't. May He bring sense to us all.
(This week's feature is contributed by Raj Ponnaluri)

Back to Menu
---
Contributed Article: TALLA HAR MALA NAKO
Mrs.Bikkubai a devotee of SaiNath and a close friend of Radha krishna mai to whom Baba used to send devotees, one day while passing through Kopergaon near the banks of Godavari, recollected the sad demise of Radhakrishna aai whose body was burned there. The very thought that Baba did not save her friend disturbed her mental balance. She brought a flower garland,watermelon and milk sweets for offering to Baba from Ahemad Nagar. On seeing the Garland Baba remarked "Talla har mala nako"(I don't want this garland from you). Perhaps Baba meant garland of mental uneasiness. H.S.Dikshit who was present pleaded with Baba for acceptance of the garland. Bikkubai tried to lift the garland, Alas!it was cut into three parts-one in each hand and one on the ground. Baba was repeating I don't want,I don't want.
When she tried to offer a piece of watermelon to Baba, Baba revealed "This woman was weeping and shedding tears at Godavari and she has brought with such a troubled heart and so I will not accept it". Bikkubai confirmed Baba's statement.
As devotees, we should learn from this experience,that what ever we offer to Guru-God should be with pure mind and heart.
Lord Sri Krishna tought in Gita "Whoso offer to me with love or devotion, a leaf,a flower,a fruit or water,that offering of the pure and self controlled man is willingly and readily accepted by me". (Contributed by Sankaraiah, Hyderabad, India)

Back to Menu
---
CONTRIBUTED POEM: IN PRAISE OF SAI!
O'Sai, O'Baba
You are Ram, You are Rahim
You are trimurthy, you are Vithoba
Yours forms are infinite; but
We know you as SAI

You are all merciful and kind
Your mere glance dispels mountains of pains and sorrows
Simple remembrance of Sai
Brings fortune to life

You are the Eternal Truth
This is the reality of life
Though you sit in 'Samadhi'
But still all pervading and run for devotees
At the time of peril and need

Sai has said and given this message
Trust his words
They are never empty and hallow
Seeks his blessings
With reverence and perseverance

Shirdi is Dwarka and home of Sai
Those who have come
Never gone empty and saddened
People's fortunes are made
Those who sought refugee in his feet

Sai is the ultimate truth and hope
As you wish, so you will get
His words were never failing but pregnant with meaning
Live life by his teachings
You are sure to be enlightened and delivered

(Contributed by Rajesh Rai Anand)

Back to Menu
---
Ram Kumar
Om Sri Sai. I want to share some of my experiences with Sai devotees. One day my wife and me went to one mall and after some time my wife realized that she lost the wristwatch. The Watch marks were showing on her left hand. And unfortunately that is my first gift, I gave to my Wife. We felt very sad and we prayed the saibaba. After return to home, surprisingly the watch was found in my home. Later, my wife went for abortion, after which she faced health problems and she got frustrated with her health problems. At the same time I started the Sai Baba seven days Parayanam. After completing the seven days Parayanam, my wife recovered back to Normal. Om Sri Sai, thank you sri shirdi sai baba.
Shridi Sai Chitra Yatra Anchor Home, Columbus, GA
I recieved the pictures and it is really a miracle I just requested it on wednesday and got it on Thursday. I was so overwhelmed and I don't get words to express, and nowadays I feel that Baba comes along with me and just guides me in all.

Back to Menu
---
Laxman Sunkari Murthy, Auckland, New Zeland
I am sai bakktha since more than 15 years, Saibaba had done miracles in my life since then I became a staunch beliver and I surrenderd my life. On 2nd february 2002, we have performed a Sai pooja Bhartiya Mandir in Auckland with Sai Archana, Sai Charitra, Sai Bhajan and Sai Arthi which went for more than four hours. Around 1000 people came and Maha Prasad was served for everyone. This the first time Saibaba pooja is conducted in New Zealand. The whole celebrations went very grandly with Sai Blessings.
Sai Devotee,
om sairam Jai Jai sairam,we have signed for anchor home and we got the photos and we are praying and it is so happy to see Baba being one among our family,we gave photos to the host home and we also did bajans and everything gave us peace of mind and happiness. My husband is searching a job and please Baba, bless us with a job ,he sometimes loses hope, so bless him with peace of mind and encourage him to find a good job. Baba help me to get rid of my health problem. If there is any mistake in our pooja, please forgive us and make us do things better.om sai Jai Jai sai.
Nainesh Patel, Piscataway,NJ .
Jai Sai Ram In response to the a prayer in last week's issue, I would like to give some advice to the writer. Mistakes are not a fault of Baba but of the mistaker, alone. Since this is Kalug and Maya is working at its strongest it is very difficult no to be tempted by this Maya. Even Brahma the creator of this universe was tempted by this Maya of lord Hari. It is our duty to be strong and pray to Sai whenever we are tempted by this Maya, Specially if we are about to do something wrong. In which case repeat his name, Sai, Sai first and see if our thoughts are not pointed in the right direction. He is all loving and will guide all his children in the right direction when asked to do so. I know you have faith and are patience so if you are truly sorry for what you did then I am sure Baba will forgive you. Try not to be disappointed and try to control your five senses. It is hard in this world of Maya and the Karma of our past life's do not help but with a Guru by our side he will guide us through this wilderness. "If one perpetually thinks of me and makes me his sole refuge, I become his debtor and would give my head to save him." Sai Baba.
Mira
Dear Sai Bhaktas, Few months ago my son had no job, so I had given in this by email to pray for his job to all Sai Bhaktas. Now he has a good job and is well settled. I go to Baba's temple every thursday. I thank all Sai Bhaktas for their prayers. It is true about Baba that he says " If you look to me, I look to you". Jai Sainath
Felix Almeida
I have recently developed an affectionate admiration and devotion for Sai Baba. I need a Mantra to recite to him when I think about him. Could you help me please?
PADMA
Om Sri Sai Ram, I am the regular reader of sai Vichar" in that I liked the PUJA ROOM very much. Really it is designed very nicely. May Sai bless you people with lot of his KARUNA. OM SRI SAI RAM
Shirdi Sai Chitra Yatra Anchor Home, Lynnwod, WA
Dear Friends, My name is Gopi Shankar and my wife's is Amela. We live in Lynnwood (Seattle area), Washington state, USA, and are an anchor home for Sai Chitra Yatra 2002. Please contact us if you'd like to host Sai Baba in your home for some time. We have some materials you can take home, until someone else requests them. Perhaps we could also begin a friendship based on one thing we already share - a love for Baba! Hope to hear from you. Please e-mail us at: shankar_family@msn.com Om Sai, Namo Sai, Jai Jai Sai.
Sai Devotee
Sai Ram Everyone, I don't know who to believe any more. But I would like to request all Sai devotees to pray for me so,I would find a good life partner, I have been asking Baba but he is not listening to me he never did. Daddy was sick I cried front of him and asked him to spare daddy's life but he did not. Yes, he took daddy away from us when he knew we needed him more than he does. But now, I am asking him to find me a good husband, it is time for me to get married and have a life partner but he is not listening to me. Would you all please pray for me and ask him to do what is right for me. I am not loosing faith in him because he did help me many times he did help me to get this job that I have been wanting all this time and recently got promoted to this new position. There were times that I wouldn't have to ask him for things, they are just given to me without asking Baba but this is something that my entire family wants and yes I cannot have more saburi, not only myself but my entire family is sad about this fact. Thanks to you all.


Back to Menu
---
Kamala
Om Sai Baba, pranam. I am regular reader of your magagine, it gives me peace and some times I am get confused and have doubts, so please tell me how to handle this thing. I want to be with you, what can be done? Please help me baba
Teri Beti
I would also like to pass this message to baba that I need his help. I really do Baba, you know that it is time that I should get married and you know that mummy has been very sad about the fact that I am not finding anyone to get married. All my sisters younger and older are married, all my friends younger and older are married. But myself, Baba I don't want to ask you this question 'cause you and I came to this commitment that before my birthday in April you would have someone for me. And you know I would be waitig until that day 'cause I really have faith in you. The only problem is Didi and mummy cannot wait, these are the two people in my life who are really worried about me. I told them that Baba would find me someone soon but their response was "sure we would see" now you tell me Baba what should I do? I do want to get married but to a right person. It seems like you are upset with me Baba 'cause when Daddy was sick you were not there for us, when he died you were still not there for us. I didn't complain and took it very easy. Baba since you took my Daddy now become my Daddy and as a father now it is your duty to find me a good life partner and this time I really mean it 'cause I cannot see mummy getting sad and thinking about me all the time. Now, either find me someone or take me away from this world. Kiyonki, agar saamne rahungee to mummy pareshaan rahengee meri shaadi ke liye. Sai Ram...
Sai Devotee
Help me, Sai Baba, to enable me to help my dear ones. We are in big trouble and our only hope is you and you alone. Aap ke barkato se meri douaa kabul karna.
Tina
Jai Shri Sai Baba, I have been looking for an investment banking job for quite some time. In fact, I've received countless rejections from many firms. I had one last try at a firm this past weekend. I am not sure how it went, but I have been told that the decisions will be released at the beginning of this week. I really want this job. It would boost my career, and fulfill all of my present goals and ambitions. I am just despondent at this stage in my life because I know most of the other firms have finished hiring. Please give me your blessing. I know I am the best person for the job - I have always believed in your miracles - ever since I was a child. Please give me your blessings. If I am able, I would like to come to Shirdi this summer. Please give me your blessings and bestow this great happiness upon me.
Sai Devotee
Sai Baba, I lost my job on Jan 25. I am an Electrical engineer. It was sudden. I was a contract employee. I am still not over the shock. I live in Troy Michigan and looking for a job close by. The job I had was just what I could handle. I hope I get a job soon and lot of your blessings.
Sridevi Jammalamadaka
Baba, every day I get up and find this life aimless and blank. I am not getting what I want in life. Baba, I know that I need to work hard but not knowing in which area I have to start working hard so that, I can get what I want. All I want is a job to do. I read, the expereinces of the devotees, and feel sad that I dont have any like that. Am I lacking the two things which you ask from your devotees shradha and saburi? Baba, I am totally confused. Please help me find a way. I failed in the recent interview and I feel very guilty and shameful for that. What should I do now Baba. Baba, please speak, please guide me as to what to do , so that I can get a decent job. OM SAI SRI SAI JAYA JAYA SAI.
Sai Devotee
JAi Sai Ram. Shri Sachidanand Sadguru SaiNath Maharaj ki Jai. Always be with us. Protect us from all evils of life. You know what is good for us. We are all now in a state of utter confusion, and so do not know what to wish and pray for. Help us, protect us, be with us and do what is good for us.
Sai Devotee
Dear sai please help me clear my exam this time. Please bless my younger sister's son little aaryan(20 days old) and my sister in law who is such an angel. Please let us be under your chhayya, Sai. Thank you so much for coming to our house. We love you baba
Sai Devotee
Dear Sai, I am a devotee of yours and am able to experience your blessings in every step I take in my life. You have answered every prayer of mine and have showed me the right answer each time. I am trying as much as possible to practise your teachings in my daily life - love everyone, serve everyone especially in need of help, respect all religions, gift to people without expecting anything in return. And I also believe in this line - the more we give, the more we get. I try to do some counselling as much as possible to help people feel better too. I have one characteristic which I am finding it difficult to control. I get angry sometimes which is something I want to control. Please help me achieve this too, as this will take me a long way in practising more of what you preach. Please help me be more balanced emotionally. Baba, protect the whole world and Bless everyone. Bless our family too especially my niece and my eldest sister,who have some health problems. Guide me in my professional life too and I surrender my life at YOUR LOTUS FEET. Loka Samastha Sukino Bhavanthu. Om Shanthi, Shanthi, Shantihi. Om Sai Ram
Sai Devotee
Om Sai Ram. Forgive me in case I have done any mistakes knowingly or unknowingly. You have showed yourself in many ways and many forms. Please protect my friend during her ear operation which is to be held on the 19th. I pray that she gets cured completely. Koti Namaskarams to YOU Swami. Pranams at YOUR LOTUS FEET Om Sai Ram
Your daughter
Dear Baba, For the past two years I had been living with hope that I will reconcile with my husband. But it looks like there is no chance of it now. I turned to you for guidance baba. You know everything that happened. I promised you that I would go to Shridi with my husband. It would have been my maiden visit to Shridi. Although I am a new devotee but my love for you Baba is pure. After I finished reading the Sai Satcharita for the first time, you came in my dream and blessed me and my sister. I thought that you had taken me under your wings. I was confident that you were there to help me out.I waited patiently for my husband to call me as he refused to speak to me when I called him,following which he changed his phone number. It has been 2 years and I am still waiting for his call. I have no one to turn to but you baba. You know the situation I am in now. I need to make a decision. I cannot be selfish and put my sister's life on hold too. Won't you help your child baba? Are you not going to reunite my husband and me? Won't you answer my prayers baba? Do not my sister and I deserve to be happy? Help us Baba. We beg you at your lotus feet Baba.
Sai Devotee
OM SAI SRI SAI JAI JAI SAI, You know what I am going through at my work place. Please give me the strength to overcome all of it. Please take care of those who have done wrong to me and you, especially those who sin while chanting your name. Please help.OM SAI SRI SAI JAI JAI SAI.
Pankaj
Jai Sai Ram Baba, I am writing this prayer of mine to you because I am feeling that may be some thing is wrong with my prayer to you nowadays and that's why I am in deep trouble and going through a lean patch of my life. Baba, you now very well that I am totally dependent on you, except you there is nobody to whom I can consider mine, because if you are not stable financially then your shadow also leaves you. Baba, it is almost ten years that I am living my life in a very strange way, you had given me everything in my life but the stability everybody wants is not there at all. Baba, I pray to you once again that please bring some peace and stability in my life. Baba, as you know I have huge responsibilty of my wife, tinchi and esha. You are going to bless me with a third one, it is very difficult for me to lead my life this way. Baba, you know that nowadays, I am totally confused and i do not know what to do? so, Baba please help me and push me on the right path for a bright future for me and my family. Baba, I am really thankful to you that you had given me this much shakti to bear all the bad times in my life. But baba, I am really feeling very lonely. Baba, for the last couple of months I am praying to you that please give me your darshan and tell me what to do? But I don't understand why you are not doing so? Baba, you know that since I am in your sharan, I don't have faith in anybody else and I take all my steps with your permission and still the right time is not coming my way. Baba, please give me your kind DARSHAN & show me the right way, please do this at the earliest and make me more stronger. Baba, lastly I would like to pray, that please give me this much in my life that I can take care of family well and can give a bright future to my kids and can help handicapped people, especially who are sitting outside your mandir.

Back to Menu
---
Quotation of the Week
"People think they are all different from each other. But in this, they are wrong. I am inside you. You are inside me" - Shirdi Sai Baba


Back to Menu
---
Q. What is faith in GOD?


Back to Menu
---
SRI SHIRDI SAI SAMSTHAN
1889 Grand Avenue, Baldwin, New York 11510, USA
Recently a life sized Baba's murthi has been placed at Baldwin Long Island New York. Darshan starts in February 2002. For further information contact: romeshnyc@hotmail.com or sunildevalla@yahoo.com
HAPPY NEWS TO THE SAI DEVOTEES OF TWIN CITIES IN AP, INDIA Guruji Shri Chandra Bhanu Satpathy, an ardent Sai devotee who is spearheading the Sai movement across the globe is visiting Hyderabad on 25th and 26th February to participate in the Prana Prathista celebrations of Shri Sai in the newly constructed temple at Shri Lakshmi Nagar colony, Saidabad, Hyderabad. Besides He will be visiting Sai Brindavan(Deshmukh village,after Ramoji film city) on 25th afternoon. On 26th Morning Guruji will be inaugurating the newly built meditation hall at Koneru Sai Temple, Secunderabad. On 26th evening Guruji will address the devotees at Hanuman Vyayam Sala Public School, Sultan Bazar, Koti. Sai bhajans and cultural programmes follows. Guruji will inaugurate the Bilingual(Telugu and Hindi) website www.shirdisaiashirvadam, brought out by Saibaba.org(USA) and Shri Shirdi Sai Kalyanam Trust, Tirupati. For Details contact : Sri OSVD Prasad: Ph.4078898 fax:3315236 Email.osvd@Rediffmail.com Or Sri Sambasiva Sashtry Ph.4077103
Shri Shirdi Sai Chitra Yatra, Niagara Falls, NY Devotees in and around Niagara Falls, Buffalo, Amherst in New York are invited to join us for Bhajans and participate in Shri Sai Chitra Yatra by hosting Baba. Any one interested may please contact at sucharitag@yahoo.com.
Shri Shirdi Sai Chitra Yatra, Bloomington, IL Om Sairam. Namasthe to all Sai devotees. This is a message to all Sai devotees who are in or near BLOOMINGTON, IL. My name is Sudha (Kavitha). By BABA's GRACE, I'm an anchor of Sai Chitra Yatra. So all devotees who want to be a host or volunteer of this great event please call me to 309 661 9344 (Res) or 309 287 6049(cell). will be waiting for your calls. Om Sairam... Sai and Sudha (Kavitha)
Shri Shirdi Sai Chitra Yatra, Chino Hills, CA We have been blessed by Baba's visit on the 14th of feb in chino hills,california. I am so excited. Anyone who wants to visit plese call me at 909-606-3777 or mail at sheenapnj@yahoo.com
Shri Shirdi Sai Chitra Yatra, Ambler, PA Sairam. I am participating in the Chitra Yatra as one of the anchor homes in Ambler,PA. If any devotee is interested in contacting me for being a host home,my email id is:sonali_bhavsar@hotmail.com. Sonali.
Prana Prathishta, Orrisa, India Om Sri Sai Dattareyaya Namoha. The Board of Trustees of Sri Dattatreya Sai Ashram Requests Your participation in the auspicious divine function of Prana Pratistha of the Marble Statues of Lord Sri Dattatreya and Sri Shirdi Sai Baba in the premises of the ashram at Kapilas, near Dhenkanal town, Orissa, India on Friday,22nd February 2002 for deriving Divine Bliss and Grace.
His Holiness Sri Ganeshnath Maharaj; The great saint of Nath Cult and H.H. Ma Sri Santoshi Giriji, the renowned saint of Giri Sampradaya Shall initiate the Vedantic rituals along with the learned Pandits of Puri; that is to be undertaken from 17th February 2002 at the ashram complex. For more details visit - http:\\www.dattatreyasai.org
Shri Shirdi Sai Chitra Yatra, Austin, TX Om Sri Sairam Gurudevadatta. By grace of Sri Saibaba, we are indeed fortunate to be a Anchor home for Shri Shirdi Sai Chitra Yatra. If any of sai devotees are interested in being host ( in Austin and/or surrounding areas), you are welcome to contact me at shamikkacker@hotmail.com or call me 512 659 4710.
Shri Shirdi Sai Chitra Yatra 2002 in USA "Shri Shirdi Sai Chitra Yatra(Pictorial Journey)", started in USA on Jan 01, 2002. With anchor points across USA concurrently participating from day one, this unique event is off to a great start.
The journey which involves the ceremonial travel of Baba in the form of a portrait will stop at all Baba devotees homes who are interested in being a host to his protrait. The Yatra which will run till fall of this year, is open to one and all. There is no fees or charges involved to take part in this event. You may participate either as a host home or serve as an anchor point in your community.
Vist online at http://www.saibaba.org/yatra/saiyatra.html for all the details and to register.
For questions, comments, suggestions or to get details on an Anchor home in your area, send us an email at maildrop@saibaba.org with the subject line of "Shri Sai Chitra Yatra".

Back to Menu
---
You may subscribe to receive the newsletter by e-mail.
Back to Menu
---
Back to Menu
---