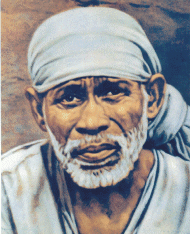 Feature of the week: Kaalaatheethaya.. Kaalaaya
Human life is a roller-coaster, very exciting, unpredictable - one minute takes us to the high and we feel exhilarated and the very next minute we fall down with such alacrity, momentarily losing sense of time and space. How amazing can this life be? We never think of god when we sit on the high chair and don't feel the necessity of blessings when we see things go, as we want them to happen, we feel we are the masters of our own destiny, and we control it. When adversities befall us, we at once think of god, we start communicating with god, and seeking His guidance and imploring Him to rescue us from the problems. We also wail and question the workings of the creator - we lament and ask Him why HE shows such disparity in treating humans. We judge our actions against others' thinking we have always been better humans yet are subjected to the tests, burdened with problems.
It is hard for us humans to comprehend the actions of god. When the wheel of fortune brings adversity the mind also begins to spin like the whirlpool, allowing not a moment's peace. We claim that we have "complete faith in BABA" and have "surrendered completely" to HIM and yet when we are troubled and wail in the face of misfortune. Is this what faith is? Satcharita mentions, "Doubts and difficulties surround us just to move us and confirm our faith". Babu Tendulkar's faith wavered even though BABA asked him not to believe the astrologer but trust HIS words and appear for the medical exam without fear. BABA's words proved right. A person who steadily holds on to the name of the lord and sports a smile even in the face of difficulties is a true devotee and has successfully withstood the test of faith in BABA.
BABA has clearly promised that "if you cast your burden on me I shall surely bear it". When He has so clearly assured us then we need not wail unnecessarily and carry the burdens. Let us burden HIM with our life and with faith. He shall bear the weight for HE never goes back on HIS promise. Let us remember that BABA is "Kalatith, Kaal and Kalakaal - meaning beyond time, time and eternity". Being controller of the time, He alone can help us overcoming the consequences of our prarabdh at any given point in time in any birth. Once we embrace BABA as our god and Master, He will walk along with us all through our births until we reach HIS abode.
We know that naama jaap (constant recital of name of god) is the best form of worship of God, yet we never do it. Even small distractions waivers our concentration, and we think of those troublesome events or situations. When posed a question to Guruji CB Satpathyji - ardent devotee of BABA, about the behavior of the people and how it upsets our state of mind and what should be done in such situations, his reply was "What people do - god takes care. The point is to try to get over the feeling of getting hurt. Why waste time and energy on the thought itself, getting away from the thought of Baba"? This simple statement encompasses a wealth of knowledge. Let us not worry about people and their behavior thus wasting our precious time; it only breeds unhealthy thoughts and actions in us. Let us live with the firm belief that BABA is there to protect us, and what ever He has done so far has been for our good and what He will be doing in future is for our benefit too. Each one of us undergoes the consequences of our prarabdh. We all go through the motions of good and bad phases, which cannot be escaped. Only lord can help us bear the consequences and save us from perdition.
(Contributed by Anitha Kandukuri, Canberra, Australia)


Back to Menu
---
Contributed Article:Bhaja Govindam Sloka 21 (Attributed to Nityanaatha)
Punarapi Jananam Punarapi Maranam
Punarapi Jananeejathare Sayanam
Iha Samsaare Bahudustaare
Kripayapaare Paahi Murare
Bhaja Govindam, Bhaja Govindam..
Meaning:
Punah api - once again, Jananam - birth, Punah api - once again, Maranam - death, Punarapi - (and) again, Jananeejathare - in the mother's womb, Sayanam - lying, Iha - here, Samsaare - in this Samasaare (process), Bahudustaare - (Samsaara) which is very hard to cross over, Apaare - (Samsaara) which has no end, Kripayapaare- through Thy Infinite Kindness, Paahi - save, Murare - O Destroyer of demon Mura.
Substance:
Undergoing the pangs of birth again and again, passing through the throes of death again and again, lying in the mother's womb over and over again, this process of samsaara is very hard to cross over without the Infinite Kindness of Lord (Murari). O merciful Father, kindly save me.
Commentary:
As Geetacharya instructed and preached, the only path to get rid of the vicious cycle of birth-death-birth is to incessantly pray Lord to shower His bountiful and infinite kindness on us. Our prayers should be so powerful and strong that they should cross the outer periphery of our being and penetrate into HIS kingdom in our innermost-self and outside (as one imagines in Dwaita Bhaava) and melt HIM. Then only HE will bestow on us HIS benign blessings on us or come down to save us from this Samsaara, as HE saved Gajendra, Prahlada, Ambarisha and many such great souls, in response to their sincere prayers. To develop such an intense feeling, one has to resort to Sadhana and there is no other way out except this. And as Geetachaarya says, one has to give up all other paths, surrender oneself completely to Him and then He shall save one from every sin and one does not need to grieve. This assurance will become true only when our inner-self is free from all kinds of malice for anything and anybody.
The desires give birth to ego and from that stem all problems and karmas, which bind one to take birth again and again. Once one gets entangled in this vicious circle, the vasaanas of earlier births will make life difficult in this birth, unless and until one realizes the futility of taking support assuming that the world of objects and beings will give one permanent pleasure. So, one has to live upto the sahaja vaasanaas and to exhaust them through actions undertaken without ego and egocentric desires, so that no new vaasana may precipitate in us. In other words, all actions should be done with samarpana bhaava or with an attitude of dedication, in a spirit of yagna and with an idea to serve for the sake of loka kalyaanam or for the welfare of the world.
When such an attitude is perfected and the thought-disturbances calm down, then one transcends and experiences the bliss of Infinite Spirit. From that point onwards, a new life starts, where there is no room for any thoughts. The soul dictates the brain to act for the sake of society rather than one's own selfish ends. Thus, one is relieved from the causes of repeated births totally.
Like this, one has to surrender oneself to His grace, imploring and beseeching for HIS mercy, as He is karunasagara and only He can excuse one, in spite of all the sins one commits. Only He can destroy the Mura in us to make us eligible to enter into His kingdom. To become eligible we constantly invoke godly vaasanaas in us.
(Contributed by Paritala Gopi Krishna, New Delhi, India)

Back to Menu
---
Ganji Nagender
I am a 27 year old Software Professional working abroad. I was not a staunch devotee of Baba untill a year back, i however had gone to shirdi many times when i was young and even before going abroad but i did not realise what is Bhakti or Shraddah or Saburi. Until i met this person at my workplace her name is Bharathi she got me Baba's Satcharitra about which i never heard before and i started the parayan. I really cant express in words my happiness after reading satcharitra i went to Shirdi thrice in a year and took darshan of My everloving Sai.
With his blessings i am married to the same person who was my guide to make me reach Baba with true devotion. With this letter i pray humbly to my Sai Nath to be ever mercifull on this Sansar and pray for all those in need of Baba.."Lokam Samastham Sukhino Bhavantu".


Back to Menu
---
Latha Srinivas
Dear Sai.. I have no words to say thanks for the miracle you have done...Thank you. We are all indebted to you for ever. May your blessings be ever with us.
Pradeep Velisala
Dear Sai Devotees, as a part of Sai Chitra Yatra,we are acting as the anchor home for the Windsor ,ON ,Canada area. Please feel free to call me 519 258 5441 if anyone needs to host Baba in his/her house. velisala@hotmail.com


Back to Menu
---
A devotee
O Sai Baba, please please do help my friends to get a job soon. Let despondency not set upon them, give them faith and patience, and let there dreams and visions for themselves be fulfilled. It might be that the time is not ripe, but you, and who else, can churn and turn time on its head...and a million thanks for helping me get such a dream job and great results. Help me do all justice to this opportunity and to the trust that has been placed in me, I can't do it without your help. No words and not even silence can capture how great you are. I know now, more than ever. Jai Sai Ram.
A Sai devotee
Please pray for my sister who is suffering from lot of depression. She needs you baba please show your grace on her. She is the kindest girl I ever known and she is suffering metal depression because of her husband and in laws. Please show mercy on her and change her hunbands and in laws actions. Show them the right path. You have given me everything I asked for showed so many miracles in my life. Please help my poor sister to come out of this situation. Ohm Sai Sri Sai Jaya Jaya Sai.
Sai devotee
O Saibaba, Where are you? I am in such a misery that I am not able to put up with this pain baba. I am all alone and hapless...but for you there is nobody that I can count on right now baba. For some reasons you have turned your back on us for the last few months. I want to pray from my heart want to read the satcharita but I am so distracted with all the problems, my mind cannot stop thinking about them. I am frustrated and desperate, baba I might have done many sins in this or previous birth because of which I am going through such a tough time. Baba, please show your mercy and bless us in this difficult time. Baba please clean me of all my sins. Give me some indication that you are there for me this time too. I am planning to visit you at Shirdi in next few months, please make this trip a smooth and successful one.
A devotee
Baba give us strength and maturity. Give my son balance and confidence.
Sai devotee
Baba you are the only God I know and I want to use this life to serve you in every possible way. Baba please help me and make me always remember your name. I want follow every word of your saying and be as you want me to be so please help me. Help me in being content with what I have and pray to you not for asking anything in return. I'm sure you will help me as you have been always.
Sudha
I am very much in need of a job. I just was out of job because my coworkers and company employees gave me hard time and harrassed to live the job. Although i had done job and was expecting some sort of appreciation. There was lot jealousy and hatredness involved and finally gave up fighting and had to quite the job. I really feel bad about all the things that happened. I am financially hurt since, there aare so many commitments that i have. Hope my prayers are answered. Please help me. Thank you.
Devotee
I am writing to get blessings from Shri Sai Baba.I am deeply hurt to realise that my marraige of 23 years is falling apart.I dont know why this is happening to me .I want Babas blessings to save our marraige.Please guide me the right path and guide my husband to the right path so we can enjoy our married lives again.Many thanks.
Sai Devotee
Pujya Sai Nath, Sai Baba, I read this week Sai Vichaar , Many have said their worries difficulties in Life are taken care by pujya Sai Baba after reading Sai Charita . I want to read sai charita, as we are very much in difficult situation , we are not getting any siutable proposal for my son, who is 28 years of age, has everything in life, Good job ,excellent charecter, very sober nature, he is God Fearing, he is Handsome 5ft 8 inches in height, working as Software proffesional . He is not social kind of boy who can befriend and marry. He is totally depending on us [parents]. Since two years we are searching, we are not able to locate good Choice. Daily every minute i remember Sai Baba to Help us, because there is no one on this earth, whom we can freely ask for help except Pujya Sai Baba. . We both are old have no other relations in this earth other than Our Lord Sai Baba to depend on. I will read Sai charita sincerely, so that We get Babas blessings soon without any Human help. This is Our sincere Faith in Pujya Sai Baba. Our Lord Baba is everything in Life to us. Baba is our guide, Baba is our God, Baba is our father. I feel confident Baba will certainly listen to our prayer help us, and since we all devotees are under his shelter we need not have to fear for any thing in Life. Lord I touch your feet once again and Offer flowers on your feet on our family behalf.


Back to Menu
---
Quotation of the Week
"For seeing Brahman one has to give five things, i.e, surrender five things viz. (i) Five pranas (Vital forces) (ii) Five senses (Five of action & five of perception), (iii) Mind (iv) Intellect, and (v) Ego"-Shri Sai Baba of Shirdi


Back to Menu
---
Q. What is the best form of Guru Bhakthi (devotion to Guru)?
A. by Raji Gopi, Canada
We can grow spiritually only if we see the guru as the manifestation of God. Once we choose our guru, we should surrender completely to him. Only then will spiritual development be possible. Devotion to the guru means total surrender to him. Self-Realization is not possible for anyone without the blessings of a guru. Think of the guru as the manifestation of God in this world. Take even the most insignificant word of the guru as an order and obey it. That is the real service to the guru. There is no greater austerity. The guru's blessings flow automatically to any obedient disciple. THAT IS THE REAL GURUSEVA OR SERVICE TO THE GURU. When there is selfless love for the guru, we will be able to see him not only in his body but in every living and non-living thing in his world learn to see everything as the guru's body and to serve them accordingly. The disciple must have the same love and attachment for the guru that a child has for its mother.We should disclose everything to our guru and hold back no secret from him. Then only we can have spiritual growth.
ASHRAMS and the GURUKULAS ARE THE PILLARS OF SPIRITUAL CULTURE. If we perform sadhana according to the guru's advice we need not go anywhere else. We will get whatever we need from the guru. DEVOTION TO GURU MEANS TOTAL SURRENDER TO OUR GURU.


Back to Menu
---
Baba's Moorti Sthapana Divas at Sydney
Shree Shirdi Sai Sansthan Sydney invites you with family and friends to join in Baba's Moorti Sthapana Divas (2nd Anniversary of Shirdi Baba gracing Sydney) on Monday, 9th June 2003 from 6pm At Sai Mandir 420 Liverpool Road, Strathfield South, NSW 2136
For program details, volunteer activities, directions and further information call Mrs. Sujata Rao 02 9781 0163 or Mrs. Bhanu 02 9763 1951 Or Mrs. Uma Parmar 02 9744 7757.
Shirdi Sai temple in Atlanta
It is our pleasure to welocome all the sai devotees to newly opened Shri Shirdi Saibaba temple in Atlanta, Georgia. Temple is located in Suwanee area. For details about temple and directions pl. visit the website www.templeofpeace.org The temple is new and there is a long way for its completion. Your generous donations are most welcome. On June 7, 2003 (Saturday), a fundraising cultural program has been organized at Shakti Mandir in Atlanta. For tickets (dinner is included) or donations please contact 404-320-9194. Let Shri Sai bless us all!
GURU SAI MANDIR, Faridabad, India
This has reference to the construction of GURU SAI MANDIR that is on in full swing at Sector 11, Faridabad, Haryana, India. I appeal to all the Sai devotees to contribute generously for the same. To all of us the divine work is happening all around on this globe but some have the duty of propagating it amongst the devotees so that if anybody wants to be associated with it can get the same divine information otherwise how can one know about such events that happen and are created by the divine himself on our mother earth as MIRACLE PLACES. Interested devotees are requested to verify information accuracy and may contact Dalip Langoo for more information by email at : shrigurusaimandir@yahoo.co.in
Gurupoornima 2003 - Shirdi Saibaba Prayer Center, Minnesota
Shirdi Saibaba Prayer Center will celebrate Gurupoornima 2003, on Saturday July 12, 2003 at Geeta Ashram in Brooklyn Park, Minneapolis, MN. The activities will include, Sai pooja, traditional aarthis, activities for kids, bhajans and kirtans, and mahaprasad (dinner). Please watch future editions of Sai Vichaar under "Sai activities' section for for more details.
Shirdi Sai Baba Chitra Yatra And Weekly Satsang, Canada
Devotees in Toronto, are invited to please join us in Sai bhajans, Sai Namavali, Satcharitra readings Aarti and Prasad every Thursday from 6:30 pm to 8:00 pm. Devotees can participate in Shri Shirdi Sai Chitra Yatra currently underway in Toronto and Calgary. To invite Baba to your home and for further details contact Shammi Chopra at (416) 402 8089 or saileela99@yahoo.com.
Sai bhajans in Tampa, FL, USA
Sai bhajans and Satsangs will take place at 311 East Palm Ave, Tampa. FL. 33602. Please contact 407 445 2520 or 407 458 6459 for more details.
Sai bhajans in Orlando, FL, USA
For information on Shri Sai Bhajans at Orlando, Florida, please call 407 445 2520 for more details.
Shri Shirdi Sai Chitra Yatra in USA
"Shri Shirdi Sai Chitra Yatra(Pictorial Journey)", started in USA on Jan 01, 2002. With anchor points across USA concurrently participating from day one, this unique event is still continuing with great enthusiasm across many states in the country.
The journey which involves the ceremonial travel of Baba in the form of a portrait will stop at all Baba devotees homes who are interested in being a host to his protrait. The Yatra is open to one and all. There is no fees or charges involved to take part in this event. You may participate either as a host home or serve as an anchor point in your community.
Visit online at www.saibaba.org and follow link to yatra page for all the details and to register.
For questions, comments, suggestions or to get details on an Anchor home in your area, send us an email at maildrop@saibaba.org with the subject line of "Shri Sai Chitra Yatra".


Back to Menu
---
You may subscribe to receive the newsletter by e-mail.
Back to Menu
---
Back to Menu
---