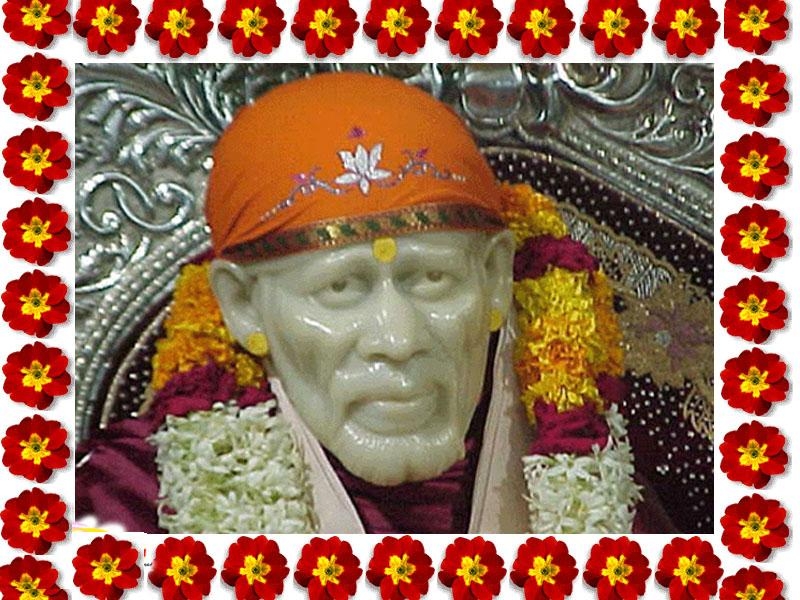 Feature of the week: Ramnavmi message
All incarnations are God Man which means the ultimate divine power param brahma descending on earth in a bodily form. All incarnations have the common divine attributes although certain attributes become prominent in their display as per the requirement of the prevailing social system and the needs of time. The attributes displayed in the incarnation of Shri Rama was human excellence and also a depiction of the characteristics of an ideal ruler or the king. This is thus Shri Rama is said to be Maryada Purushottamam. Purushottamam means a satpurush in a divine state. The word Maryada here is used because Shri Rama painfully and with due diligence strived to maintain those social and human values that had started deteriorating in his lifetime i.e in tretayuga. He not only maintained the dignity and honour of religion but also of the social laws and of each individual that he dealt with. For example when Ravana was in his death bed Shri Rama approached him as the most sympathetic and kind individual rather than as an enemy the role he had effectively played few moments back. This trait of adhering to eternal values amidst the infinite plasticity of social flexes is what is called dharma. The universalism, the cosmopolitanism, the humanitarianism and the adherence to righteous principals have been prominently focused in Ramayana and that is why Shri Rama the incarnation of that age signs as permanent beckon in today's context.
Although the exact date of birth of Shri Shirdi Sai has not been established as yet Ramnavami is celebrated as birthday. Shri Sainath Maharaj in his deeds and percepts displayed the same characteristics in a changed situation as attributed to Shri Rama. In any case the day of being born only indicates the physical age but the actual age of incarnation or a saint is much beyond the body age. Baba had once said that he was there 10,000 years before on this earth. In the entire interim period between 10,000 years before and his last birth there must be several incarnations that we don't know. A wise man will love a flower more for its fragrance and essence which has been created with the beauty of the flower than the gross appearance .Lets pray to Shri Sai to subtlelise that essence in all his devotees so that they play in the garden of earth as beautiful and endearing power.
A message from Guruji Shri C.B.Satpathy.


Back to Menu
---
Contributed Article: Worship of Baba
The worship of Baba when He was in flesh and blood was an unheard of phenomenon in the annals of spiritual history. The fakir who went around begging for His food, was seated on a throne like a king at the end of the day, and was taken in procession with grandeur every alternate day! More mystic was the power He wielded over His devotees, Hindus and Muslims alike.
Muslims considered Baba to be a great Saint or Aualia. For Hindus Baba was Guru and God. While Hinduism permits Idolatry or worship of Guru as God, Islam completely forbids worship of any idols. Therefore, the Muslims of Shirdi had to endure the disturbance of Baba's worship by their Hindu brethren. One day, they hatched a plan to prevent Mahalsapathy to enter the masjid and worship Baba his usual style. They stationed themselves at the entrance of the masjid and prevented frail Mahalsapathy from entering His abode. Now, let us hear about this episode from Prof. C.R. Narayanan in his own words, taken from "Shirdi Sai: The Supreme" by S.P. Ruhela. "So, one day when as usual Mahalsapathy came to do his usual puja of Baba, he started to find his way barred by a few stalwart Muslims. Being meek and gentle by disposition Mahalsapthy retired to the wall of the masjid and from there started his worship of Baba seated in the masjid. When Baba saw this, He asked His bhaktha as to why he offered his worship from a distance. The masjid being small was visible and audible from anywhere. Mahalsapathy pointed out to the Muslims guarding the entrance of the masjid to prevent his moving in.
Now let the reader prepare himself or herself for another "chamatkar" from that God presiding over in Shirdi. His eyes flashed fire and taking His satka dashed it on the floor, and addressing Mahalsapathy asked him to walk into the masjid, do his puja even to the extent of anointing His entire body with sandal. The sound of Baba's satka was like a peal of thunder to the Muslims who trembled at its sound and were made mute by Baba's words. The gentle devotee Mahalsapthy walked majestically into the masjid and did his usual worship of his living God.
Here is the actual miracle of Baba. The well-built Muslims could have over-powered the frail goldsmith (Mahalsapathy) just by a whiff from their mouths. The same Muslims could have overlooked the person of Baba sitting in the Masjid. Why did these not happen? It was because of the mystic power of God Baba was seen at its zenith. The walking in of Mahalsapathy into the masjid is a scene worthy of being recorded by a Poet Laureate. The Muslims designed to bar him, were reduced to pitiable objects and Baba of Shirdi shone like the sun in all its splendor".
(Contributed by Support team)


Back to Menu
---
Gayatri Malladi
Dear Sai Devotees, I had already submitted an article about how with Baba's krupa I am pregnant now. I am in my sixth month now and we came to India for some related functions from California. When we landed here, somehow I could not feel the baby's movements for a couple of days. Since we have come here for only 4 weeks vacation, I did not bring any medical records also with me (I had my checkup just before leaving USA and have one immediately after going back). Anyway, I went to a doctor in Chennai and she said that she could feel the movements faintly and asked me to go for a scan if I am not convinced. But since I had gone for a scan just before coming here, I was in two minds whether to go so early again or not. With Baba's grace, I started feeling powerful movements of the baby after I came back from the doctor and it continues until today. I prayed that I would write my experience on Sai Vichaar if things went normally. This Sunday is my seemantham and I have developed cold, cough and fever all of a sudden. The doctor has asked me to take antibiotics but I do not want to go for it. Once again, my savior is Sri Sai only and I hope that things will become better in the next few days after which we have to leave for USA also. I sometimes feel very selfish for asking Baba various kind of favors but he's the only one capable of helping us out. May Sai shower his grace on all of us.
A Sai devotee
I have many experiences, which proved Baba's presence in my life. I would try to write down all one by one in upcoming Sai Vichaar issues. Here is one the most recent. One day I was driving with my friends. At one point, I got so involved in talking that I did not realize the traffic light and hit a car in front of me. It seemed like my car had hit the bumper of the other car. The person driving that car wrote down my name, license number etc and asked me to pay the damages. Well, I was little disturbed as my husband was away at that time. I knew that bumper usually cost a lot. So I silently prayed to Baba and said "Oh Baba, please help me. It would be great if this man says his car is OK and he doesn't need any money from me." Well, I called up that man in the morning and asked him about the expenses, he said he still have to go to a workshop to get an estimate. After an hour or so he called me up and said "my car is OK, it just need 50 dollars to fix, so I don't need any money from you, its ok". I was quite surprised. He said exactly the same words as I had asked Baba. I find it as a miracle. I urge all Sai devotees to keep patience as Baba just test your patience and He will always be there when you need Him.
Mithun Boda
Some days back I went to my friends room to study, I always carry with me Baba's pocket size photos with me where ever I go, I have these photos from long time back. As these photos are very old, I covered them with a transparent plastic cover, there at my friend's room, I misplaced one of the photos cover, and I searched the whole place but could not find it. Then went to my room and searched but I could not find, I prayed to Baba and asked him whether I will be able to find the cover or not. I picked up a chit, Baba said I will find it, I took vow that I will write my experience in Sai Vichaar, again I went to my friend's room and searched for it and found it this time, it was there only where I searched for it previously. I think this is all Sai miracle, thanks Baba for helping me in every small matter, Baba without your guidance and blessing I will not be able to live this life, I also pray to you, to kindly bless all my Sai brothers and sisters.


Back to Menu
---
Tarun Bajaj
Thank you Baba for blessing me with a beautiful baby boy. I was constantly praying to our Lord dear Sai Baba. He showered his blessings on me and blessed me with a beautiful son after nine months. Thank you Baba. We surrender ourselves to you with love and devotion. Kindly shower your kripa dristi on everyone and Hitesh specially.
Ramya
Sai, you answered all our prayers. We do not have enough words to Thank You for the blessings showered upon us. We owe all our happiness to you and will continue to serve you at your holy feet for eternity. Baba, I will post your miracle as promised as soon as I join my husband.
Subhadra
Sadguru Sai, please broaden my mind that I can accept all things. Let me not whine and whimper over things I have no control over. Let me continue to see sin through God's eyes and acknowledge it as evil. And when I sin, let me repent, and confess with my mouth my wrongdoing, and receive the forgiveness from you. Kindly hear to all my prayers.
Vimla
How I express my feelings to you my Lord Sai. I am speechless. You do not Sai what happiness you have given me. Through this Sai Vichaar, I have prayed you that I should meet with my beloved soon. I am really touched with your healing my Sai. Now I only pray that this meeting should result into a strong bond and we should give name to our this relationship which should become more and more strong day by day and under your blessings we should get married soon by this end of the year.
A devotee
Dear Lord Sai, I have been through a lot ever since I stepped into this country. Every time I think the worst is over, I am in for a huge surprise. Please let me get a good permanent job in the city I am living now.
Autar Singh
You know all my good and bad deeds. I thank you and my wife for turning my life towards God. Since I developed faith in you, I feel more contentment with my life. Baba you provided so much in my life, but I never appreciated before. Now I realize that my very existence is a gift from you, Baba. My problem now is with immigration. I sent my Alien card for renewal more than a year ago and I have not heard from them. My family is planning a trip to Canada in July of this year and if I do not get the card by then I will not be able to travel with my family. Please, Baba help me to get the card soon.


Back to Menu
---
Mitali Patel
I am very worried. You know my problem and I even trust You, still I get sometimes hopeless. But Baba just be with me and help me in my life.
Anita Khanna
Jai Sai Baba! Baba please get me into fellowship of my choice soon, much before its time to embark on my less priority choice. You know how disappointed I am, because of failure in achievement with this regard. Please bless me Baba.
Seema Bhal
Om Sai Sri Sai, Baba, you are well aware my husband is without a job for the last five months, with Shraddha and Saburi he is waiting for your blessings to shower on him. Please bless him with a job Baba or show him the path to start his own work.
Shiban
Baba, we have been your devotee since long and You have always helped us. Thank you for always being there for us. Thank you for everything you did for us. I would like to thank you again Lord Saibaba for being with my family in every moment. Sai Baba has accepted our prayers and my daugher is now pregnant and doctors have advised here complete rest. We all request Sai to continue blessing my family and my daughter and the world. I have taken sankalp to visit Shirdi after her normal delivery. Please do whatever you feel is right and take care of my daughter.Thanks Sai Ram, be always with us and with my daughter who is your devotee since long and was keeping fast on Thursday but due to her health problem she discontinued and by your blessing she has improved and now please help her in this difficult days. We will visit Shirdi to take your belessings. Jai Sai Ram.
Kamal
Koti Koti Pranaam, Om Sai Jai Sai Jai Jai Sai. Saibaba, whenever I have prayed and asked for your help, You have always been there. I want to thank you for getting my nephew a job and my niece's immigration papers are being processed. And all this happened because of You Baba. I had written to you and You answered my prayers. Baba, please help my parents with good health. Help me always to look after them. Also Baba, though my nephew has found a job, help him find a job of his liking and then he will be able to stay comfortable in this country. I always feel guilty uprouting him from his home. Please Baba, help us all and bless us. Help me pay off my debts soon. Thankyou Baba for everything. Bless us so we can go visit you in Shirdi. This is my humble request.
Puja
Hey deva! Please bless everyone here and help them increase their faith in You including me and my family. Bless the man in hospital to take care of his wife and children. Help the mother to return home healthy. Bless the world and show us the right path. You know what is good for us. Thank you Sainath for everything.
Ram Durai
Oh Sainath, even as my previous letter requesting your benevolence on my son, to get a good job, has been published, today morning. As I was reading the mail, I heard my son telephoning and saying he has been called for interview by a CA firm of repute. Thanks Sainath my Lord! You are always with me. What else is the proof that you are the living God. Please continue to direct me and my family into righteous path and lead a contented life Sainath!


Back to Menu
---
Quotation of the Week:
"Heed what I say! Roll up your astrological chart and throw it away! Do not see the horoscopes! Do not believe in astrology! Have faith in me alone."-Saibaba


Back to Menu
---
Q. What lessons can one derive from the episode of Anna Chinchanikar vs. Mavsibai in Sri Sai Satcharita?


Back to Menu
---
Shirdi Sai Temple of Chicago and Suburbs, Illinois, USA
Shirdi Sai temple is open daily from 7:00 am to 9:00 pm(Winter hours). Daily program includes Kakad Arathi at 7:10 am followed by Abhisek. Madhayana Arathi at 12 noon, Dhoop arathi at 6pm and Shej Arathi at 9pm. Archana, Homams, Sahasranama and sponsored poojas continue in between the Arathis. To request a pooja for yourselves, your friends and family, please call. Devotees can request water (Abhishek Jal) from the Holy bathing of Baba by sending us an email or by phone. Temple is located 25 minutes drive west of Schaumburg on intersection of IL Route 47 and Plank Road in Hampshire, IL. For more information please call 847-931-4058 or send email to maildrop@saibaba.org.
Upcoming Events: Samuhika Satyanarayan Pooja on Poornima (Thursday), April 24th. Monthly Pooja ( 2nd Sunday of every month) on Sunday May 8th.
Sri Ramnavmi was celebrated in Chicago for three days from April 15th to 17th. A photo album of the event is available online at www.saibaba.org.
Shirdi Saibaba Prayer Center, MinnesotaUSA
Regular Sai activities in Minneapolis, St.Paul area are being conducted at Shirdi Saibaba Prayer Center, 725 Lake St NE, Apt #139 Hopkins MN. For details, please contact hamaresai@yahoo.com, or call Shirdi Saibaba Prayer Center at 952-938-2983, and to read the monthly newsletter Sai Sandesh, visit www.hamaresai.org.
Shirdi Sai Satsang, CanadaUSA
Shirdi Sai Baba Sansthan of Canada invites all to join us for Satsang every Thursday 6:30PM at 147 Winston Castle Dr. Markham Ont. L6C 2N4. For details on other Activities and Services please call Shammi Chopra at 416-402-8089 or email us saileela99@yahoo.com


Back to Menu
---
You may subscribe to receive the newsletter by e-mail.
Back to Menu
---
Back to Menu
---